Network Solutions for E-Rate 2.0
As a leading provider of wireless systems throughout the Chicagoland area and northern Illinois, Pentegra Systems has built upon a reputation of providing solutions that satisfy both our clients' needs and wants. Many of our clients that we do business with benefit from the E-Rate Program. This program provides subsidies to assist schools and public libraries to attain affordable telecommunications and internet access. The rules of the E-Rate Program have changed.  Funds are now available for all districts and Pentegra Systems is here to help you design and plan your wireless infrastructure today. Please refer to the reference material below to learn more about the E-Rate program and how your district can benefit. If you have any questions or would like to know more about the E-Rate program, please contact Pentegra Systems using the contact information listed and we will help you get started.
With E-Rate 2.0 You Can Obtain Funding To…
Build an ultramodern classroom that's perfect for digital learning.
Digital learning boosts student achievement and is vital to the modernization of school curriculums and long-term success of educators. The next-generation wireless classroom lets everyone thrive when they use Wi-Fi-enabled devices and apps that create a richer learning experience.
Establish reliable classroom Wi-Fi that won't interrupt learning.
Wi-Fi-enabled Chromebooks, iPads and laptops are everywhere in the classroom, but they're only as reliable as the infrastructure they connect to. That's why it is so important to have a robust classroom wireless network that can handle everything you throw at it.
Enhance learning with the smartest Wi-Fi on the planet.
Create an inspiring and impactful classroom Wi-Fi experience with rich instructional videos and compelling interactive learning. Block inappropriate content while prioritizing online testing, Common Core curriculum and other critical learning applications.
Manage the network your way.
When it comes to network management, you have a choice. Do it in the cloud or manage multisite, multivendor networks through a single pane of glass.
Take control of the classroom.
Give teachers the ability to use Apple TVs and Chromecasts in every classroom without worrying about students hijacking them and causing disruptions.
Recent Changes to E-Rate Program:
$3.9 billion annual cap
Voice services phased out, email/web gone
Single discount rate at all sites in district / for the organization as a whole
Top Category 2 (formerly Priority 2) discounts lowered from  90% to 85%
Category 2 funding is capped over 5 years
USAC will try to issue all Funding Commitment Decision Letters (FCDL) for workable Funding Request Numbers (FRN) by September 1st of each funding year.
Funding will come from phase out of voice services and tightening of USAC administrative procedures. In setting the $1 billion annual target for Category 2 support, the FCC Order makes clear that funds targeted for Category 2 services will be shifted if necessary to meet Category 1 demand.
Funding is allocated first to highest discount bands.
Due to recent rule changes, all districts can get funding who did not recieve funds in the past.
Eligible Broadband Internal Connections Components:
Routers, Switches, Wireless Access Points, Internal Cabling, Racks, Wireless Controllers, Firewalls, UPS/Battery Backup Supporting Eligible Equipment, Software supporting eligible equipment (including CALs for LAN/WAN networks), cloud/virtualized functionality of this equipment
Newly Added to the Eligible Services List:
Caching, managed Wi-Fi (managed internal broadband services)
Components No Longer E-Rate Eligible:
Priority 1 Services – phone service, voicemail, email, paging, web hosting
Priority 2 Products – Circuit Cards/Components, Interfaces, Gateways, Servers, Software, Storage Devices, Voice Telephony, Video Components
Schools' requests for aid for internal wireless-network-related equipment should be paid for with E-rate money that was already allocated prior to the December spending-cap increase. Phasing out support for 'legacy" technologies, such as phone lines, pagers, and email services, should free up $3.5 billion over the next five years and the commission has already ordered that $2 billion in existing reserves go to support internal Wi-Fi projects.
– Patrick Halley, Associate Chief of the FCC's Wireline-Competition Bureau in an interview with Education Week.
 How Do I calculate my discount rate?

Why HP Aruba for E-Rate?
Open Standards: prevents vendor lock-in; avoid forklift upgrades
Convergence:  Virtual Connect is 100% E-rate eligible
Lifetime warranty:  lower opEx/TCO includes fans/power supplies and all features/functionality on the switch
Simplicity:  Aruba Instant and Cloud Managed APs, Airwave and Central management
Security:  Aruba ClearPass ensures safe onboarding of clients
SDN innovation in K-12:  Network Protector now provides bandwidth protection for digital online assessments
Dedicated partner enablement resources


What We Do
Pentegra Systems' engineering has many years of experience in wireless networking within an education environment. We design, engineer, install, train and provide ongoing service. Take a look at the examples below of coverage maps we provide prior to starting an installation.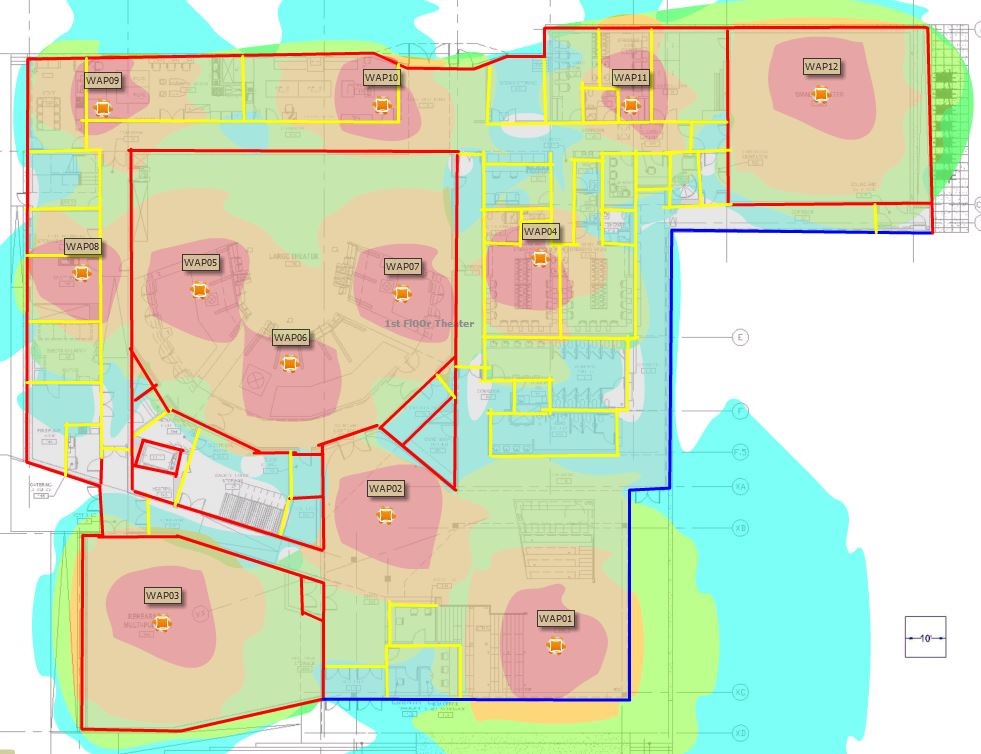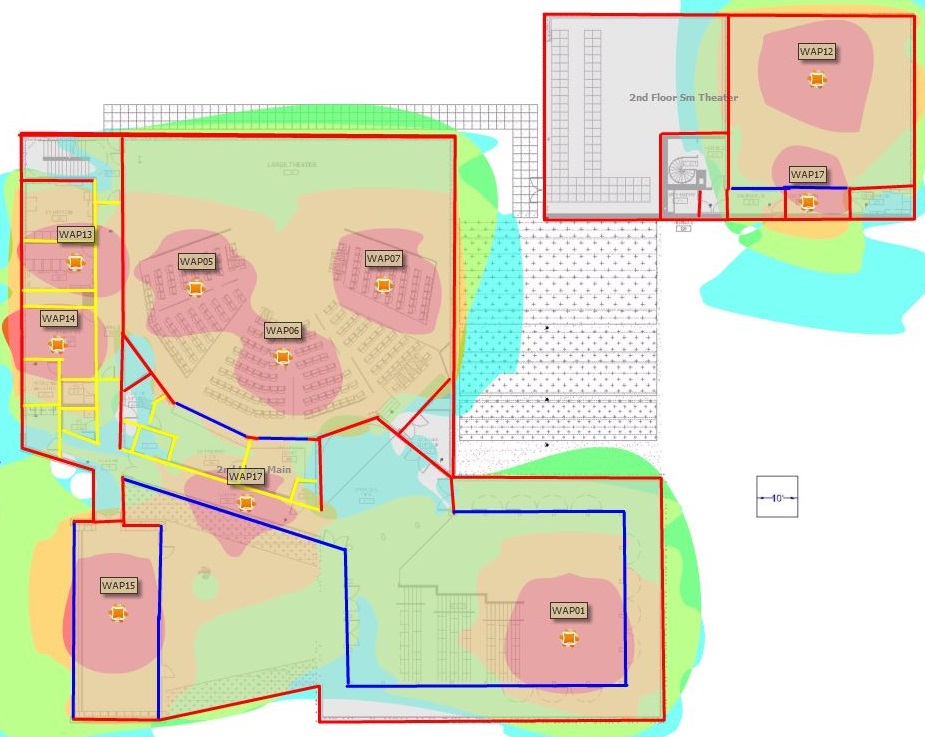 Resources:
Determine your E-Rate eligibility: http://www.usac.org/sl/applicants/beforeyoubegin/default.aspx
Contact Us

If you have any questions or would like to know more about the E-Rate program, please contact Pentegra Systems using the contact information listed below and we will help you get started.

Pentegra Systems LLC
Phone: 630.941.6003
Fax: 630.941.6060
Email: erate@pentegrasystems.com
Address: 780 W. Belden Avenue,
Suite A
Addison, IL. 60101