Please contact Anna Keplinger at anna.keplinger@mechdyne.com for more information.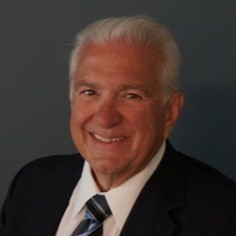 Naperville, Illinois– Pentegra Systems, a Mechdyne Company, is thrilled to announce the addition of a new Sales Manager, James (Jim) Mastro. Pentegra Systems clients include educational organizations, corporations, municipalities, construction contractors and more who rely on Pentegra for comprehensive design, integration, and support of audio visual systems, physical security, fiber optic building infrastructure and other business technologies. Mastro will oversee Pentegra's Illinois-based sales team, sales processes, manage and support opportunities, and lead Pentegra's sales teammates to continued success and growth.
"I am excited to join Pentegra Systems team as their Sales Manager. We have a winning culture to support clients, as well as teammates. It was an easy decision to join its ranks," states Mastro.
Mastro has held many leadership positions providing technology solutions including security, cybersecurity, IT services, customer relationship management (CRM), software, and healthcare. His expertise is extremely helpful as Pentegra's service offerings continue to broaden with access to other Mechdyne business unit capabilities. He has experienced all aspects of sales practice, as a sales teammate, sales manager, director, and on the receiving side as a client. He blends people, process, and technology, to mentor and guide sales teammates to achieve their greatest potential.
He holds a bachelor's degree from the University of Illinois, Urbana, and an MBA from Loyola University, Chicago. Mastro will apply his extensive sales experience to support Pentegra's sales team, our clients, and the rapid growth of Mechdyne as a whole.
Mastro has quickly gotten to know the Pentegra sales team, and has gotten down to business in his first month at Mechdyne.
"Jim is a great addition to the Pentegra team. His extensive sales and sales management experience is already proving to be an asset as he spearheads sales team growth. His focus on clients and best practices will facilitate great client relationships, resulting in mutually beneficial success," states Larry Turner, Pentegra's General Manager.
Under Mastro's guidance, Pentegra is a great opportunity for sales professionals to expand their careers. Follow the link to find open opportunities at Pentegra Systems, a Mechdyne Company.
About Pentegra Systems LLC.
Throughout Chicagoland, commercial businesses, educational organizations, sports and entertainment venues, houses of worship, and more come to Pentegra Systems for excellence in systems consultation, design, project management and installation of integrated technology solutions. Pentegra excels in five key areas – audio, video, network infrastructure, physical security, and telephony, delivered individually or as converged, integrated technologies. Clients respect and trust Pentegra for our knowledge, broad skills, superior client service and dedicated support resources.