Chicago Illinois– Pentegra Systems, a Mechdyne Company, is excited to welcome a new General Manager, Larry Turner, in support of their rapid growth in the Chicago area. Turner will provide overall guidance to the team and operations, attain and retain industry partnerships, and lead the business in growth and market understanding.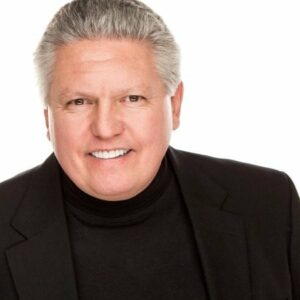 Turner has more than 20 years of experience leading, supporting, and growing companies efficiently and effectively. Most recently, he was the President and CEO of Hannover Fairs USA for 10 years, growing sales by seven times and millions of dollars in revenue. In each position he has held, his impact yielded similarly positive result.
His expertise lies in positioning, energizing, and growing organizations. Turner manages client-focused teams that produce significant results in fast-paced, highly competitive markets. Past clients know him as a true and trusted partner, working with them to improve the relationships and partnerships to grow their business, and support their key objectives. He also has a strong background in private equity, growth capital, and corporate development. He will apply his strategic experience to drive the next chapter of success for Pentegra and our clients.
"I am really excited to be part of the Pentegra and Mechdyne family. There is so much opportunity to expand our partnerships with current and new clients. Pentegra has outstanding teammates and reputation in all our lines of business including AV, security, network, and telecom," states Turner.
He is a long-time Chicago resident, and has significant connections to the community. He has served on a variety of professional boards, raised his children in the community, and is a true representation of the "Contribution and responsibility to the communities in which we live"; one of Mechdyne's core values.
Turner started in late November and has hit the ground running, quickly connecting with the team, and Pentegra's clients and partners. "Larry really brings the experience and passion to help us scale and grow our low-voltage business in the Chicago-land area. His vast service and end-user focused approach, will ensure our clients' goals are met and exceeded." states Jim Gruening, Mechdyne co-founder and Senior Vice President.
To support the growth of Pentegra Systems, the team is continuing to hire. Follow the link to find open career opportunities at Pentegra Systems, a Mechdyne Company.
About Pentegra Systems LLC.
We excel in five important areas—audio, video, data, security and telecommunication systems—converged onto one IP network. While our competitors may have basic knowledge of these specialties, none can match our full-spectrum, high-level expertise.
The authority in fully integrated network systems in diverse settings, we'll improve your operations and environment through value-added, technology-based integration solutions.
As an organization, we recognize that our teammates are our most valuable asset and we strive to provide them with the best environment, development, and care. This is our core value number one, and we uphold this commitment every day. This ensures your experience with Pentegra will be nothing short of exceptional as our team applies these values to every interaction.
Throughout Chicagoland, we are respected for our knowledge, skills, superior client service and resources. Additionally, we are recognized for excellence in systems consultation, design, project management and installation.
No one delivers integrated communication solutions better than Pentegra Systems.
Fill out the form below to get in touch with our team today.