The Challenge
Located in the Archer Heights neighborhood on the southwest side of Chicago, Illinois, Marie Sklodowska Curie Metropolitan High School, most often referred to as simply 'Curie' is a public 4-year magnet high school with an enrollment of 3,000 students and thriving programs in Technical Education and Performing Arts.
Facing significant operational and educational limitations along with dangerous facility conditions imposed by decades' old audio, video, and lighting equipment that was rapidly failing in the school's performing arts theater, school leadership began a search for an integration specialist to help resolve their pressing issues.
Having received several referrals, Curie leadership contacted Pentegra Systems, noting that we are a local leading systems integrator specializing in audio, video, network infrastructure, security and telecom solutions, to partner on their project.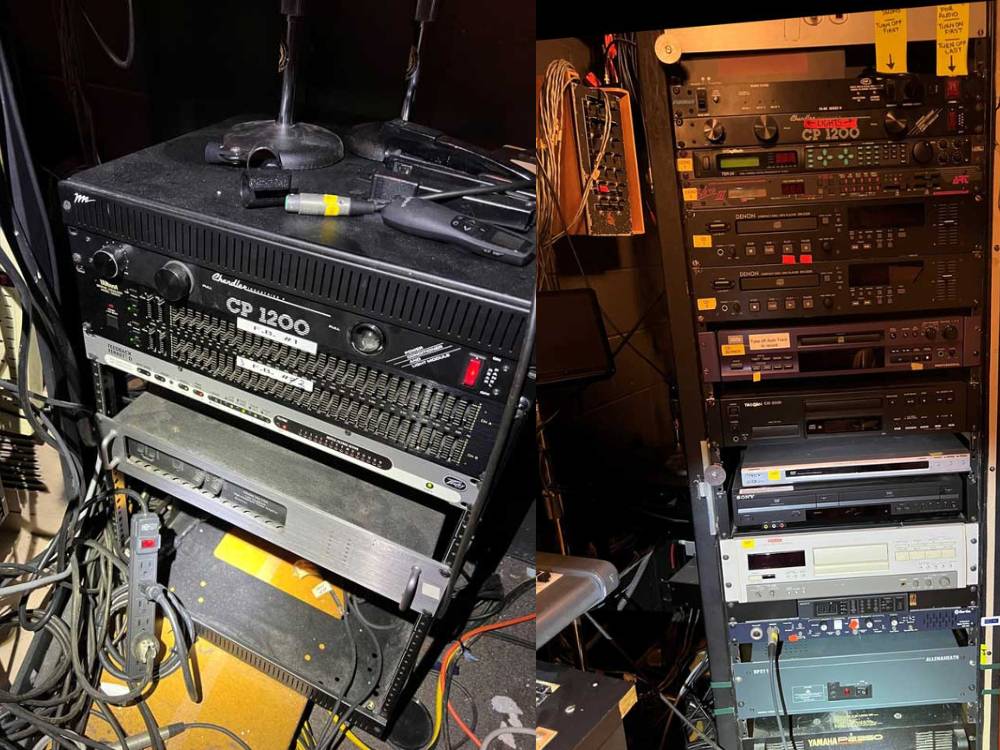 The Solution
May 30: Sales Representative Rob Gass and Design Engineer Blake Trchka met with school representatives from leadership, IT, and Theatre departments to review their challenges and concerns with existing infrastructure, along with desired improvements and equipment brands that some staff already had familiarity with. Adding challenges to an already complex project were the requirement to sort through hundreds of unlabeled existing cables and the need to have a complete functional system finished before the start of school.
Utilizing decades of experience in performing arts spaces, the Pentegra Systems team created a custom solution to provide upgrades to audio, video, projection, networking, communications, and lighting control systems in the space.
After being awarded the project, work on the systems began immediately with meticulous demolition of existing equipment, retention a few key existing components, and installation of the new systems. Led by project manager Robert Bertoncini and installed by Pentegra Technicians Kim Hombaker, Alex Pietrarossa, Santino DeAngelis, Lance Browne, Dan Lipinski, Dennis Blanke, and Noah Fleischer; the system quickly came together. Programming, tuning and customer training on all system components was provided by Design Engineer Blake Trchka.
Highlights of the new system include a 32-channel Allen & Heath digital mixer with iPad remote control, 12 channels of Shure digital wireless microphones, 3-camera Vaddio robotic PTZ camera system with live streaming capabilities, Epson 4K Laser projector, custom engineered audio-visual control network, user friendly ETC digital stage lighting controller, and a 12-station Listen Technologies fully wireless headset intercom system for backstage crew and technical operators.
The Result
Install was completed September 13th the staff and students of Curie High School immediately took to use of the system with over three dozen successful uses of the systems in the first two months after installation, with the added bonus of upcoming technical theatre audio mixing training from the Pentegra Systems engineering team.