The Challenge
A Chicagoland school district needed to upgrade older video and audio systems in five rooms, including a gymnasium and a theater. In order to save some money, they wanted any usable components re-used across the five spaces. Technology that had to be replaced included old run-down screens, touch panel control systems, and cleaning up the equipment racks. The solution needed to be congruent in all five spaces for ease of navigation and training. The system needed to support several types of programs such as sporting events, parent/teacher meetings, productions, graduation, and other various events. 
The Solution
A combination of QSC audio and Crestron switching products were installed in all spaces for signal processing and control management. The user control touch panels were programmed the same in each room to provide familiarity for the staff regardless of what room they were in. Distributed audio equipment, screens, and projectors were installed in all spaces with placement consideration to the layout of each room. Rooms that were flexible as single or dual space use were designed with screens that could be used individually or together to accommodate the desired layout. Roll-down projection screens are motorized so they remain closed until needed. For aesthetics and safety purposes, projectors were encased in cages to avoid unintentional damage.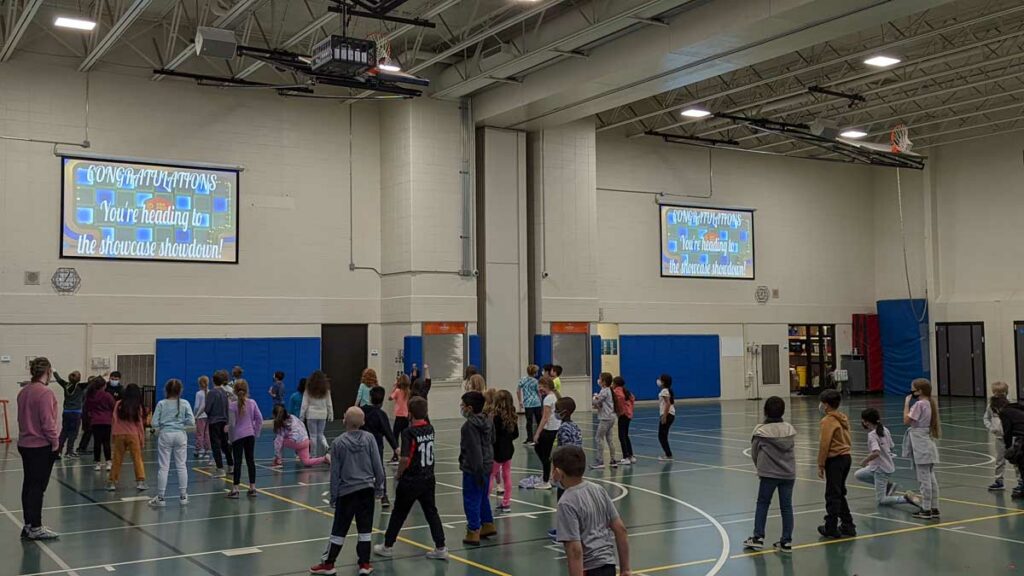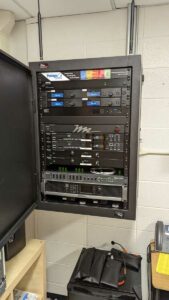 The equipment racks were redesigned and installed in a less conspicuous location, away from foot traffic. The planned combination of control panels, screens, projectors, and audio equipment allowed for impressive, theater-style presentations but the design was also conducive to more basic classroom-style needs. 
The system was also designed to accommodate some gamification uses creating a positive outcome for all, including students. Students are now able to play interactive games with the new solution and screens.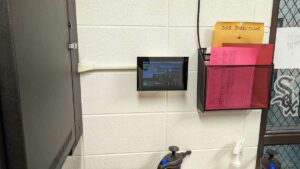 The Outcome
During the post installation walk-through, the client was asked, "What was the worst part about working with Pentegra?" The response was, "There wasn't anything!" The school staff felt there were zero issues in working with the equipment. The school district is already discussing additional components for these spaces to accommodate future growth. 
Get in Touch