Automated Security Camera Monitoring and Offsite Footage Storage Available as Part of Comprehensive Physical Security Solutions That Protect and Reduce Risk 
March 8, 2022: New buildings and existing facilities requiring technology upgrades will be in better positions to increase safety for people and building assets while mitigating risk and liability.
New options from Pentegra Systems, a designer and integrator of building security systems at any scale, can monitor situations in real time and provide fast access to archived camera footage in the event of an incident. 
Delivered as a technology subscription solution, all consultation, design, integration, and years of technical support will be included in an easy monthly payment. Security as a service makes leading edge safety technology available as an operating expense, avoiding large one-time investments.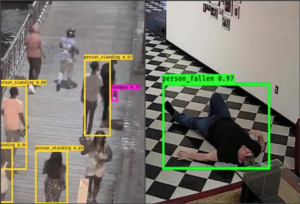 The Intelligent Monitoring and Detection capability uses artificial intelligence (AI) software to continuously analyze live security camera feeds to detect problems.
Some issues, such as spills of liquids on floors, can be detected and alerts sent before slip-and-fall injuries occur.
Other real-time threats, such as intruders, the appearance of weapons, and occurrences of assault, are detected and reported quickly, speeding the response of emergency services and internal security actions.
This AI-powered detection software, Intellisee, can be added to any existing security camera network or planned in to new facility design. 
When an incident occurs, camera footage of the event becomes critical and must be available to support response and follow up. All footage streamed by surveillance cameras can now be managed and stored in a cloud-based system within the as a service model.
Cloud based storage will not run out at the worst moments, losing valuable footage. Cloud storage is infinitely scalable to accommodate whatever footage is required. Cloud repositories are also centrally maintained and upgraded with the latest cyber security methods, making the extremely reliable over time.
Footage can be accessed and searched quickly using fixed and mobile devices, which also allows fast electronic sharing of relevant segments with others. This solution, offered in close partnership with Eagle Eye Cloud Video Management, integrates seamlessly with existing camera networks, sensors, and other embedded technology.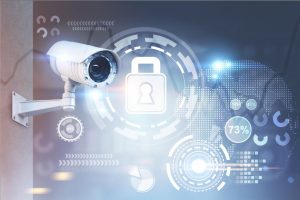 Pentegra Systems, a Mechdyne Company, has focused on workplace technology design and integration for Chicagoland clients over the past 21 years. 
Greg Augspurger, General Manager for Pentegra adds, "Our new security as-a-service model enables corporations, educational institutions, high-rise managers, and any organization to install the newest protection technologies without large capital expense.
Both Intellisee and Eagle Eye can be offered separately but are most powerful when included as part of a comprehensive solution." Pentegra has security specialists who can provide consultation to owners and building contractors for solutions at any scale. 
About Pentegra Systems LLC. 
Pentegra Systems, a Mechdyne Company, is a custom systems integrator that provides innovative audio, video, data, security and telecommunication solutions that converge on an organization's I/P network.
Pentegra has two decades of experience with design, engineering, installation, training and service across multiple industries and education. The Pentegra team welcomes complex projects, requests to integrate multiple technologies, tight deadlines and unusual requirements. Pentegra's goal is to improve their clients' operational efficiency, working environments and business potential. 
To learn more about our Security-As-A-Service solutions, contact us today.